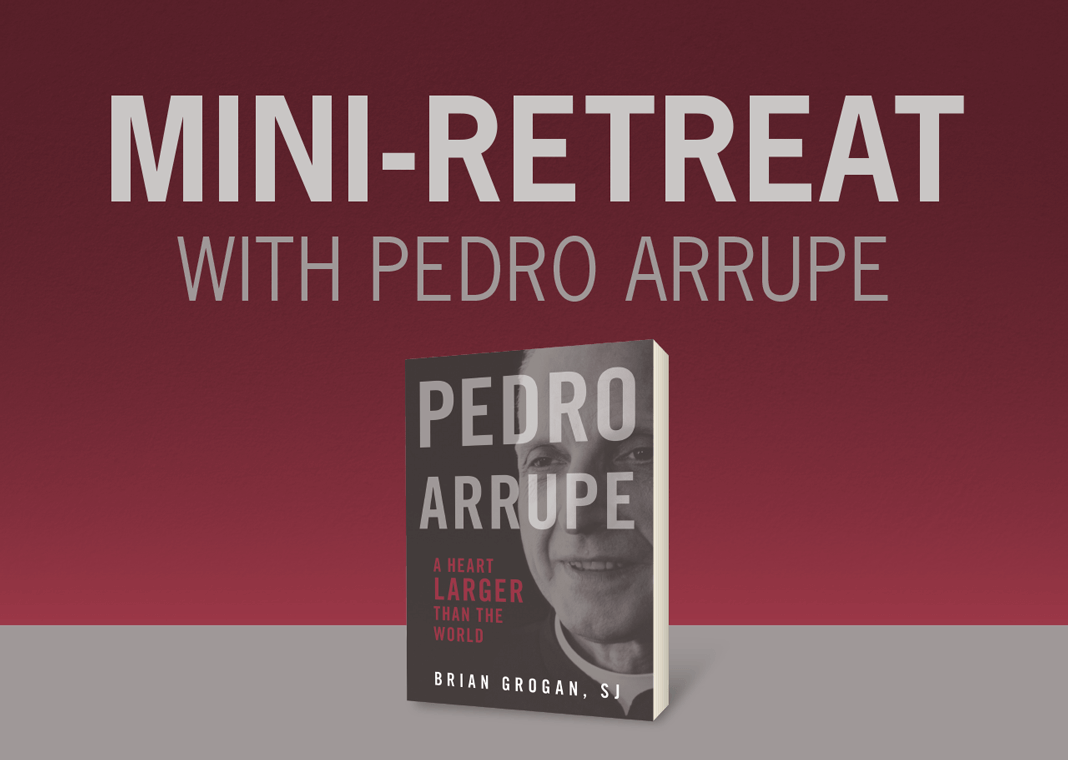 Fr. Pedro Arrupe, SJ, was born on November 14, 1907, and founded Jesuit Refugee Service on November 14, 1980. Today November 14 is recognized as JRS Day. In honor of JRS Day and its founder, join us this week for an online mini-retreat. The main content is excerpted from the mini-retreat found in Pedro Arrupe: A Heart Larger Than the World by Brian Grogan, SJ.
Monday Theme
I am infinitely loved!
Scripture
I listen to Jesus whisper to me: "As the Father has loved me, so I have loved you. Abide in my love" (John 15:9).
Pedro's Reflections
When we hear these personal histories, we perceive that something is left unsaid in all of them because it cannot be spoken: it is a personal secret that even the person themselves cannot fully perceive. This is the most truly interesting part, because it is most intimate, profound and personal. It is the close correlation between God who is love and who loves each person in a different way, and the person who in the depth of their being gives a unique response, for there will be no other response like it in all of history. It is the secret of the marvellous trinitarian love that irrupts, when it so desires, into the life of each person in a way that is unexpected, inexpressible, irresistible, but at the same time marvellous and decisive.
My Prayer
As two friends chatting with one another, I ask the Lord to show me how uniquely he loves me.
Closure
Say very slowly the Our Father, as in the Spiritual Exercises.
Contemplative During the Day
As opportunity arises and in Examen time, muse over the reflection, Fall in Love.
In honor of JRS Day, pray the JRS Examen.
Reflect with this video, featuring a quote from Pedro Arrupe: A Heart Larger Than the World.
Share your experiences with this retreat in the comments or on social media. #IgnatianSpirituality #JRSDay